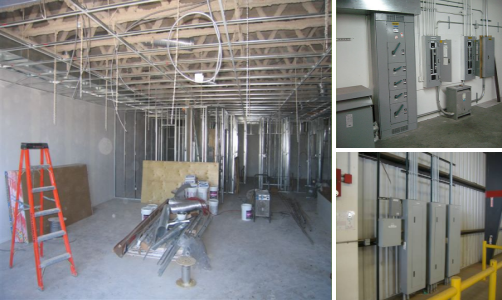 BTE provides a wide variety of electrical services to general contractors, property management companies and retail businesses.
Our Services include:
· Office space renovations & alterations.
· Warehouse lighting repairs & upgrades.
· Single or Three Phase Electrical service installs & upgrades.
· Emergency lighting installs, testing, repair & upgrades.
· Fluorescent light fixture retrofits.